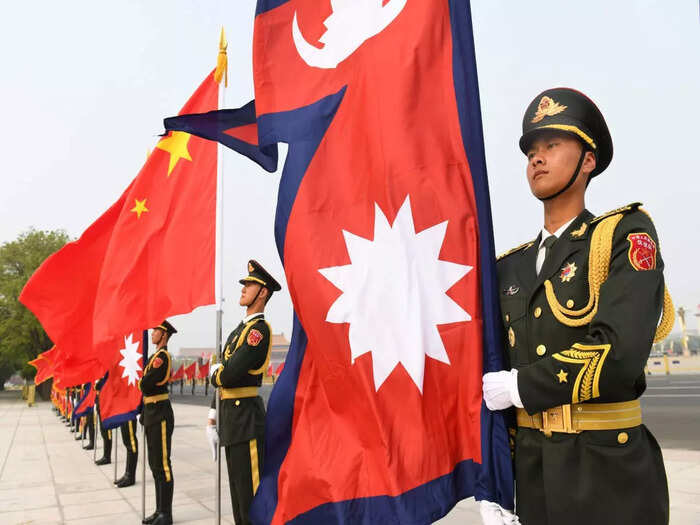 China Nepal Border Dispute: China is forcibly fencing the border with Nepal. China has erected a fence in Gorkha district and in this regard it did not discuss with the Nepal government of Sher Bahadur Deuba.
Kathmandu: After capturing Nepal's land, now the Chinese dragon has made another move against its 'friend'. China has started fencing the border with Nepal without consulting it. It is being told that China is fencing the border in Dashgazza area of ​​Gorkha district of Nepal. Not only this, China has unilaterally banned the movement of Nepalese people across the border in this area. Earlier, China had occupied Nepal's land in Humla district and made its military post there.
China claims that Nepal is its close friend, but now the dragon is showing its eyes only to the friend. According to intelligence reports, China has built houses outside the pillar on the border in Humla, Nepal, which comes under Nepal's territory. After the news of unilateral fencing on the border, now the official spokesperson of Nepal has said that both the countries have decided to conduct a joint investigation of the 1414 km long border.
Both China and Nepal will deploy a joint team. This team will examine the pillar on the border. The Spokesperson said that both the sides have agreed to resume mutual consultations. Earlier it was revealed that China has put up a fence at Ruila border point in Gorkha district. China did not tell anything to the Nepalese side about this. Earlier, the BBC had revealed that China has started a campaign to encroach on the border with Nepal.
It was suggested in this report that Nepal should deploy its security forces near the border to guarantee security. After this revelation by the BBC, the Embassy of China completely denied it. China claimed that both sides had settled the border dispute in 1960 itself. After the corona lockdown in China, now its trade with Nepal has reduced a lot. China wants to start its Belt and Road project in Nepal.