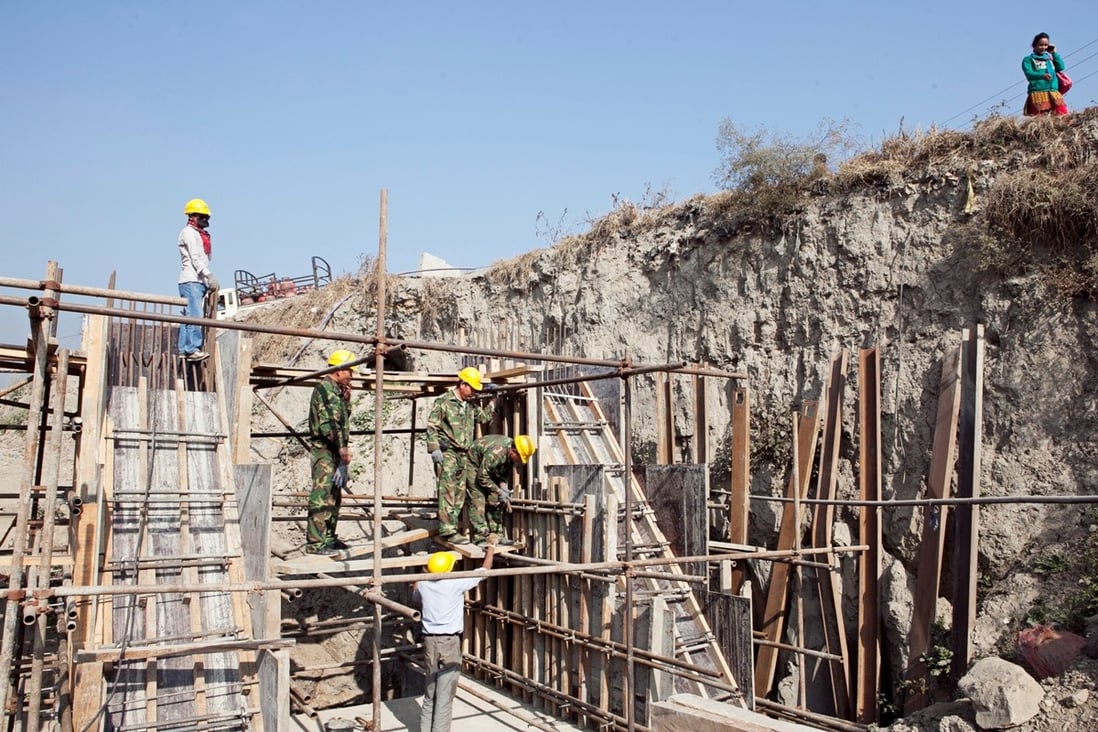 Nepal : Chinese Foreign Minister Wang Yi visit to Nepal was the first political-level contact between the neighbors since Chinese President Xi Jinping's visit in October 2019. Then, Xi's visit had been a high-water mark of Chinese diplomacy in its periphery. Now, Nepal's own political maneuverings are putting China on defense.
Before the last visit, the Chinese Communist Party had worked hard at unifying and successfully bringing the Nepal Communist Party to power in 2018. Nepali prime minister K.P. Sharma Oli was viewed as Beijing's man. In return, Beijing secured binding assurances that the Nepali government would back China on top Chinese concerns like Taiwan and Tibet, as well as a clear commitment to Nepali participation in the Belt and Road Initiative (BRI). The newly minted strategic partnership was testimony to China's success in weaning Nepal away from India's overriding influence. Nepalis believed that Chinese promises of new connectivity and financial largesse would end their traditional dependence on India.
Two years on, Wang arrived in Kathmandu to a changed situation. The Nepal Communist Party had fractured again, and Chinese hopes of a permanent, leftist government in Kathmandu had been dashed. Despite significant political and economic investment from Beijing, Washington seems to have made new inroads in the country through a $500 million grant from the Millennium Challenge Corporation (MCC), an independent U.S. foreign aid agency. Irked by the Nepali parliament's passage of the MCC grant, the Chinese foreign ministry spokesperson alleged that Washington was undermining the sovereignty of other countries through "coercive diplomacy."
Beijing's response seems to have damaged its standing with the ruling Nepali Congress party, which had strongly backed the MCC grant proposal. China's aggressive campaign with Nepali political parties to stall the MCC grant's passage has hurt its carefully cultivated image as a neutral political player, in contrast with what Beijing alleged was Indian and U.S. interference in internal Nepali politics. Other niggling issues between the two governments have also acted as irritants, including issues like the alleged Chinese border violations in Nepal's Humla district and the failure to resume cross-border trade at two major passes between China and Nepal, the Tatopani-Zhangmu and Rasuwagadhi-Kerung passes. (Trade had been suspended due to the coronavirus pandemic.) It is evident that the relationship has frayed.
While the Chinese side superficially played up the foreign minister's visit as prioritizing Nepal, it appears to have been more a fact-finding and damage-control exercise. Wang's visit seems to have had three objectives: to repair political damage and rebuild China's image as a benevolent friend that looked out for Nepal's welfare; to ascertain how Washington had gained political ground in Kathmandu; and to test the waters on what China might do politically, especially with the Nepali Communists, to regain lost ground. Wang's meetings and statements were carefully calibrated to address these different concerns.
In his meetings with government leaders, Wang spoke about China's Three Supports policy: support to all political parties engaged in Nepal's development, support for Nepal's sovereignty and independence, and support for greater connectivity through BRI. Beijing is hoping that the policy reassures the Nepali Congress that China is not politically biased toward the prime minister's Communist opponents. Such assurances are unlikely to be adequate, though, given Beijing's history of political involvement in unifying the Communists inside Nepal and its recent lobbying with opponents to stall the prime minister's efforts to steer the MCC through parliament.
Wang's separate meetings with the leaders of the two main factions of the Nepal Communist Party seemed intended to assess whether differences might be bridged in preparation for a fresh effort to bring them back to power. In his talk with Oli, the head of one of the factions, Wang highlighted the need for Nepal to maintain "social and political stability," which was especially noteworthy. In China's domestic context, this phrase is used to denote long-term and stable domination by the Chinese Communist Party over China. Wang possibly hoped to convey to Oli that China expected him to resolve his differences with other Nepali Communist leaders in order to reestablish the long-term rule of the Nepal Communist Party. With Maoist leader Pushpa Kamal Dahal (better known as Prachanda), Wang's conversation focused more on the ramifications of the international situation for Nepal. He cautioned Prachanda to be "vigilant against the resurgence of the Cold War mentality and chaos in the region," as if to be alert to possible U.S. attempts to keep the two main Communist factions divided and Nepali politics in a state of flux.
To achieve its third objective of rebuilding its damaged image, China resorted to the old tactic of playing upon the sensitive Nepal-India relationship by repeating timeworn phrases about its opposition to attempts by others (India and the United States) to undermine Nepali sovereignty and independence and to interfere in Nepal's internal affairs. In the current situation, the old tactic is not likely to have quite the same impact as it used to. Nepali officials have grown more aware of Chinese political activities in Nepal. For one, Nepali expectations were seemingly belied on the lifting of restrictions by China on the cross- border movement of goods, the return of Nepali students to China, and financial assistance. The Chinese side apparently pushed for BRI through loan funding, while the Nepali government wanted grants or concessional loans at very minimal interest rates and objected to the fact that the projects were reserved exclusively for Chinese firms. During Wang's visit, Chinese officials had little to give beyond political homilies and nonspecific assurances. Further, Wang remarked that China would not tolerate geopolitical games in Nepal. This appeared to be a thinly veiled message to the Nepali political class not to risk all of the advantages and benefits offered by the country's huge neighbor (China) for the sake of intermittent help from others (the United States).
Chinese missteps may not damage the relationship too much, as Nepal needs China's size, national power, and geographic importance to counterbalance India's influence in the country. But Beijing is becoming more aware of the complex and transactional nature of Nepali politics and the practical difficulties China will face in creating a positive image as they interfere to a greater degree in Nepali politics to safeguard their interests.