Communist Party of Nepal-Maoist Centre (CPN-MC) chairman Pushpa Kamal Dahal 'Prachanda' was on Sunday appointed Nepal's new Prime Minister, after the former guerrilla leader dramatically broke away from the five-party ruling alliance led by the Nepali Congress, ending the political uncertainty after last month's general elections failed to produce a clear winner.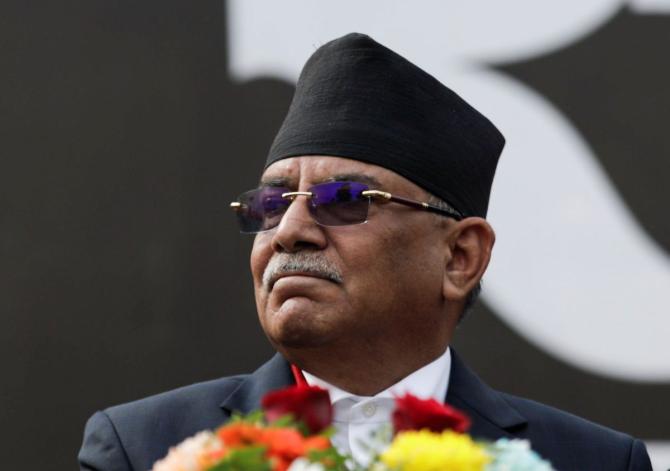 The surprise development may not bode well for India-Nepal ties as Prachanda and his main backer K P Sharma Oli have some run-ins with New Delhi previously over territorial issues.
Prachanda, the 68-year-old leader of former communist rebels, was appointed as the Prime Minister of Nepal, according to a statement issued by the President's Office in Kathmandu.
The President had called any member of the House of Representatives, who can garner a majority with support from two or more parties as stipulated in the Article 76 clause 2 of the Constitution to submit a claim for the Prime Minister's post by 5 pm on Sunday.
Prachanda submitted the claim before the deadline given by the President expired.
The swearing in ceremony of the newly-appointed Prime Minister will take place at 4 pm on Monday, according to the President's Office.
Prachanda along with his rival-turned ally Communist Party of Nepal-Unified Marxist–Leninist (CPN-UML) chairman Oli, Rastriya Swatantra Party (RSP) president Ravi Lamichhane, Rastriya Prajatantra Party (RPP) chief Rajendra Lingden among other top leaders earlier went to the President's Office with a proposal to appoint him as the new Prime Minister, sources said.